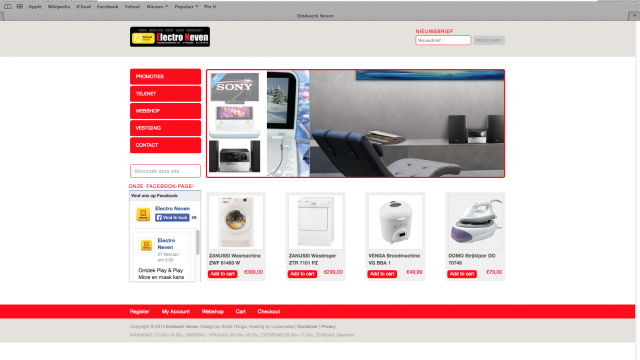 Neven Endproject Webdesign
(School Endproject)
My endproject for my extra education-course: Webdesign. The assignment was to develop a website for a customer, preferably with a CSM or content management system. My customer is an electro-shop: They wanted a professional, clean functional website in a red & grey color-scheme & an emphasis on their partnership with Telenet (which is why that page is yellow).
Their needs: They asked for a small webshop for popular products, an extended contact form for the different departments, and a specific way to show the telenet-promotions (for which i added a iframe of the telenet-page).
The website also has an iPad & mobile version.